CalTeach/UC Science and Math Initiative
California has an enormous shortage of well-trained science and mathematics teachers. The CalTeach/University of California Science and Math Initiative (UC SMI) is a system-wide program initiated by the state and the University of California president to prepare and support students who are interested in becoming K-12 math and science teachers. It consists of a sequence of courses and experiences — including time in classrooms — to help UC Merced students become great teachers while they simultaneously complete the requirements of their undergraduate degrees.
The initiative is designed to:
Support and prepare K-12 science and math teachers.
Develop innovative ways to learn science and math.
Offer programs to help natural science majors better understand math and science concepts.
Provide career development and support.
The CalTeach/UC SMI program at UC Merced offers:
Academic planning advice.
Experience in elementary, middle and high school classrooms.
Courses designed to enhance and support classroom placements.
Information about teacher credentialing requirements in California.
Financial assistance for those who qualify.
Fresno Pacific University Partnership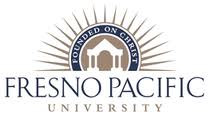 UC Merced and Fresno Pacific University have partnered together in an effort to help UC Merced graduates become future teachers through the teacher credentialing program at the FPU-Merced Center.  FPU offers both single subject and multiple subject credentials as well as a Master's of Arts in Teaching.  Admission requires can be found here.  If you are interested in receiving more information on this program, please fill out the information request form. 
Become a Science or Math Teacher
Are you interested in mathematics or science?
Do you like working with young people?
Do you want to make a difference and give back to your community?
Do you know teachers in California make an average of $58,000 a year? And as high as $94,000?
UC Merced Students
Explore a career where you can share your talents and education with the next generation.
Merced College Students
The Aurora Project and UC SMI are offering scholarships to Merced College students interested in teaching science or math. This joint project is designed to:
Introduce students to the basics of teaching science and math through the Natural Science Education (NSED) courses,
Give students hands-on experience in K-12 school classrooms
For an application and more info please email smi@ucmerced.edu or complete the information request form.