Each semester the School of Natural Sciences recognizes exceptional graduating students by presenting them with an 'Outstanding Student Award'. Students are nominated and selected by the faculty who oversee their major. Awardees are selected based on criteria including academic excellence, achievements in research, service to UC Merced, and community service and outreach.
---
Fall 2021 Award Winners
Mark Medina, Applied Mathematics
When Mark Medina graduated from high school in 2007, he knew that he was not ready for collegeand wanted to see more of the world first. He spent the next 10years working as a mixologist in multiple fine dining restaurants to fund his travels all over the world. Mark has been to 8 different countries on three different continents. It is from those life experiences that he gained the perspective he needed to return to school and pursue his future. Initially,he attended Merced College with the hopes of becoming a computer scientist. However, after a couple of semesters he discovered that what he really enjoyed was mathematics. Since transferring to UC Merced he has excelled in Applied Mathematicswith an emphasis in Environmental Science andis excited to apply his newfound skills to his future careers.
Leanna Tran, Applied Mathematics
Leanna Tran is an Applied Mathematics and Natural Science Education Minor student. Tran has a passion for helping students achieve their best and assisted in several mathematics classes throughout Merced and Atwater county. She finds it motivating and meaningful to apply mathematical skills to connect real-world phenomena with student learning. Tran is also pursuing a Single Subject teaching credential in mathematics from UC Berkeley. Last summer, she served as an intern for the MobiLab at UC Merced, developing lesson plans to promote interest in STEM education for K-12 students. Tran is also a recipient of the Robert J. Noyce and the Caroline L. Adams Endowed Scholarship. In addition to her academics, she works as a translator for a mobile app company.
Zaira Sepulveda Ochoa, Earth Systems Science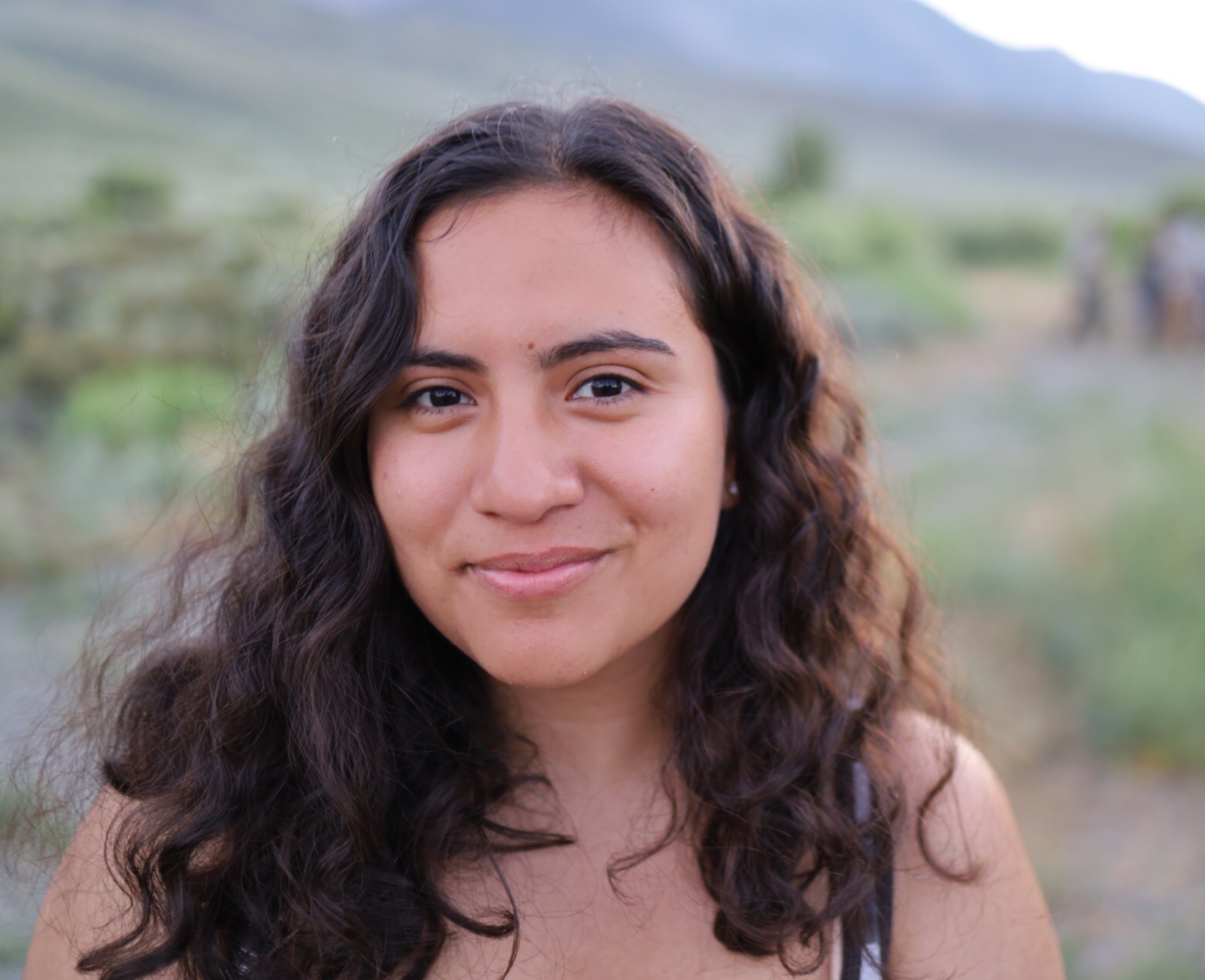 I, Zaira Beirut Sepulveda Ochoa, am an undergraduate student at the University of California, Merced graduating Fall of 2021 with a Bachelor of Science in Earth Systems Science and Natural Science Education Credential. I was born in Mexico and raised in East Palo Alto, CA. I have officially become the first in the family to graduate from university. And I would like to thank all my mentors and peers who have helped me accomplish this huge milestone in my life. However, I will never forget the valuable lessons I learned throughout my college career and the amazing opportunities presented along the way. Over the past two years, I have dedicated my time to my passion, becoming a teacher. I completed my student teaching at a local high school where I learned how to connect with my students. I could not have done it without our amazing faculty and student staff in the CalTeach department. During my time at UC Merced, I participated in the California Ecology and Conservation research program where I had the amazing opportunity to conduct research in various UC Natural Reserves. In the California Ecology and Conservation Program, I was able to publish my first research paper about the western thatching ant, Formica obscuripes. I am grateful for the obstacles I have had to overcome because they have allowed me to grow personally and mentally. And because of them, I am able to connect with amazing and wonderful people along the way, that will never be forgotten.
Mylien Lytrang, Chemical Sciences
MyLien LyTrangis a fourth-year student at UC Merced from Southern California. She is graduating Fall 2021 with a Bachelor of Science in Chemical Science. Her interest in chemistry began in high school where her teachers would display interesting experiments for the class, from setting a gummy bear on fire to demonstrating combustion on the sidewalk outside. Hoping to pursue a major in STEM, MyLien decided to go into chemistry, fascinated by the prospects of flames and chemical reactions.Throughout her time at UC Merced, though some of it was spent online, MyLien thoroughly enjoyed participating in chemistry laboratories. Being able to do many different lab experiments, including flame tests and colorful pH changes, has fueled her passion for chemistry. She has also enjoyed bonding with her classmates and lab partners from studying for exams to stressing over assignments together. After she graduates, she hopes to join a chemistry lab as an assistant or technician.
Kaddy Stephanie Aguilar, Biological Sciences
Kaddy Aguilar 21' grew up in Austin, Texas and graduated from Ramstein High School located in the Kaiserslautern district, Germany. During her time there, Kaddy shadowed at her local veterinary clinic and graduated with honors. At the University of California, Merced, Kaddy is now majoring in Biology with an emphasis in molecular cell and minoring in psychology. Interested in exploring the many outlets in the healthcare field, she also became co-founder and treasurer of the pre-nursing club here at UCM in 2018. Inspired by the passion and drive demonstrated by the faculty in the School of Natural Sciences, Kaddy plans to attend medical school after graduation to pursue a career in immunology.
Erika Jones, Biological Sciences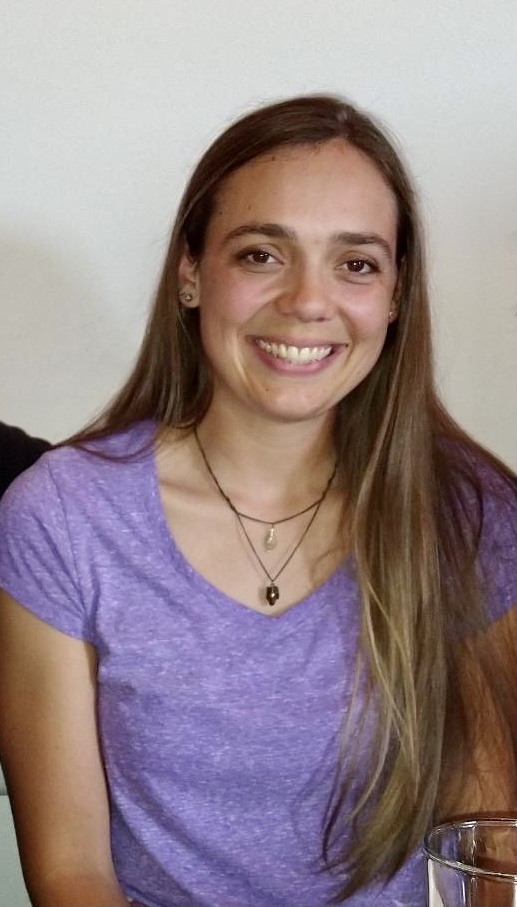 Erika Jones was raised here in Merced, the eldest of seven children. She went to Merced High School and Merced college and swam and played water polo at both schools, where she had the privilege of being on several championship winning and record setting teams. After two undirected academic years at Merced college, Erika went to South America with the missions organization YWAM intending to stay for six months but eventually staying almost a year and a half. She attributes this experience to her discovery of her passion for the natural sciences. She spent the next several years working – mainly at the Applegate zoo, Benny Guitron Training Stables, and Atwater-Merced Veterinary Clinics - and going to school while caring for her many different animals from cats and dogs to llamas and sheep, among others.
This semester she graduates with a BS in Biological Sciences - Ecology and Evolutionary Biology, and on December 27 will travel for 10 days to Nicaragua, the birth country of her grandparents, on a veterinary medical trip. She plans to spend the next year taking classes, training horses, and gaining more practical veterinary experience while she applies to veterinary school for Fall 2023. Although she sometimes wishes she had graduated earlier, she has no regrets and treasures all her myriad experiences as invaluable life education, and sometimes just plain old fun.
Yasine Keddari, Biological Sciences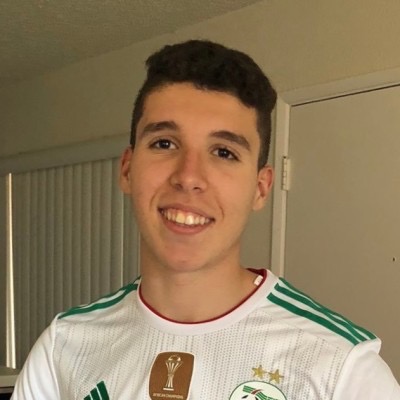 Once arriving at UC Merced, Yasine discovered a passion for both public service and research. In the Summer of 2020, he worked in Dr. Sara Piccirillo's lab as an Undergraduate Research Fellow through the University of New Mexico's Health Sciences Center. During this summer, he explored the molecular mechanisms that underlie the arisal of Glioblastoma Multiforme, a particularly malignant form of brain cancer. He presented his findings at the SACNAS 2020 research conference. At this same time, he worked with a team of fellow students to create a website that was regularly updated with information about the BLM/George Floyd protests that were happening in major cities, in order to keep citizens informed and safe. In the Summer of 2021, Yasine worked in Dr. Leah Kottyan's lab as an Undergraduate Research Fellow through Cincinnati Children's Hospital's Summer Undergraduate Research Fellowship. In Dr. Kottyan's lab, Yasine studied the implication of a Single Nucleotide Polymorphism within the IRF7 gene in preventing the arisal of Systemic Lupus Erythematosus. Yasine will be presenting these research findings at the AAI IMMUNOLOGY2022 research conference in May 2022.
Upon completing his degree, Yasine will be completing a year of service with the AmeriCorps/National Health Corps while applying to medical school. During this time, he will be working as a COVID-19 Vaccine Ambassador for WellSpace Health, where he will be communicating with patients and at-risk populations to dispel myths that exist about the COVID-19 vaccine. Yasine's eventual goal is to use the insight that he gains during his service year and during his clinical training to alleviate the healthcare inequities that exist in clinically underserved areas.
Jonathan Taylor, Biological Sciences
Jonathan Taylor is graduating from the University of California Merced this fall with a Bachelor of Science degree in Biology with an emphasis in Microbiology and Molecular Immunology as well as a Cognitive Science Minor. He is working towards a career in veterinary medicine and is applying to UC Davis next fall. At fifteen years old, Jonathan earned the rank of Eagle Scout in BSA Troop 60 and continued to lead the troop as senior patrol leader to educate his younger brothers and fellow scouts. At UC Merced, Jonathan was an active member of the Model United Nations club and was elected vice president his sophomore year. He remained active in the club until his senior year representing UC Merced at almost a dozen intercollegiate conferences. In the summer of 2021, he was the only UC Merced student to have participated in the California Ecology and Conservation field program that brought together just over 30 students from all the UC campuses to conduct ecological fieldwork over 50 days in backcountry settings. Jonathan hopes to continue his education to work as a veterinarian in the future.
Bridget Rosales-Ortiz, Biological Sciences