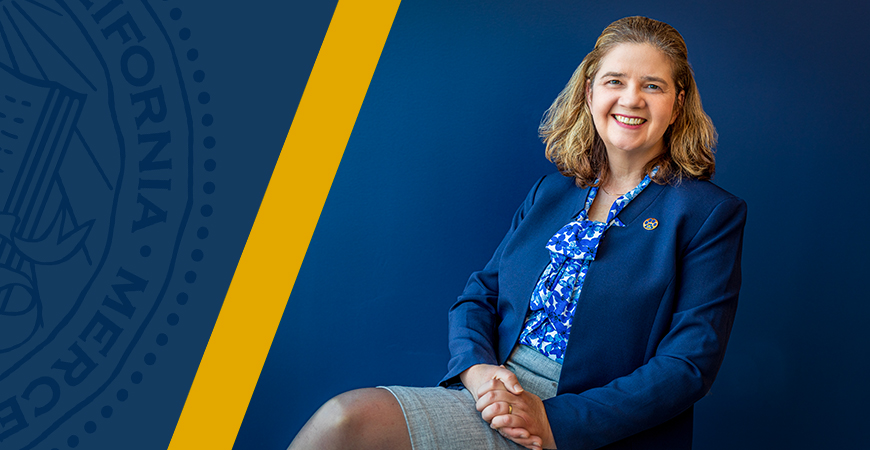 Vice Chancellor for Research, Innovation and Economic Development Gillian Wilson has been named a 2023 American Astronomical Society (AAS) Fellow — the preeminent organization of professional astronomers in North America.
"It is an honor for me to receive the recognition of my astronomy peers, especially in only the fourth year of the AAS Fellows program," Wilson said.
The AAS Fellows program was established in 2020 to recognize extraordinary achievement and service. Fellows may be selected for original research and publication, innovative contributions to astronomical techniques or instrumentation, significant contributions to education and public outreach, and noteworthy service to astronomy and to the Society itself.
According to the 2023 AAS Fellows press release, Wilson was named a fellow for her "pioneering innovative techniques and significant contributions to interpreting the fundamental physics of galaxy clusters, massive galaxies, and cosmology; as well as for exceptional leadership in research administration, broadening participation and outreach."
"At most, one half of one percent of the American Astronomical Society's membership is recognized by their peers each year for election to the status of AAS Fellow," Chancellor Juan Sánchez Muñoz said. "It's evident to me why Dr. Gillian Wilson is among the society's esteemed awardees this year. In addition to maintaining her own research interests, she is excelling in her new role as vice chancellor for Research, Innovation and Economic Development and guiding UC Merced's progress toward Carnegie R1 designation."
Wilson's research efforts include examining clusters of galaxies, galaxy evolution, infrared astronomy, cosmology, instrumentation, massive galaxies and protoclusters.
"I am the third astronomy faculty member at UC Merced, remarkably, all three of us are female," she said. "I am unaware of any other astronomy program with an all-female faculty."
Before joining UC Merced in October 2022, Wilson served as senior associate vice chancellor for research and economic development at UC Riverside since 2018 and was a professor of physics and astronomy since 2007. She also served as director of the university's Multidisciplinary Research Building, as the assistant research integrity officer, and as director of the California Institute for Telecommunications and Information Technology. She held administrative roles including interim divisional dean for physical sciences and mathematics, chair of the College of Natural and Agricultural Sciences Executive Committee, chair of the Research and Economic Development Advisory Board and interim deputy director of the University of California Observatories.
Before her time at UC Riverside, she was a staff scientist at the Spitzer Science Center at the California Institute of Technology. She earned a doctoral degree in physics from Durham University in England, and a B.Sc. in physics from the University of Glasgow in Scotland.
Wilson was named an American Physical Society (APS) fellow in 2021.
"Based on the accomplishments of my colleagues, I may be the first AAS Fellow on campus, but I'm confident I won't be the last," Wilson said.